CREATING LARGE IMPACTS THROUGH VOLUNTEERING
CONNECT WITH OUR VOLUNTEER CENTER
Interested in volunteering with the Head of the Lakes United Way? We cannot wait to connect with you! Our Volunteer Center is a "one stop shop" for local volunteering opportunities in northeastern MN and northern WI. Search by interest, time commitment, or organization. We've got a little something for everyone. Click on the button below to learn about current opportunities
Head of the Lakes United Way Volunteer Events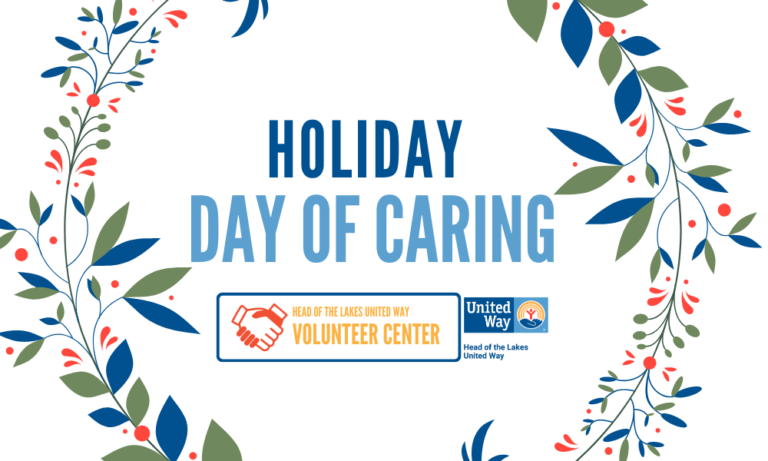 Day of Caring- Holiday Edition
Join us for our Day of Caring- Holiday Edition in December. This volunteer opportunity is a community-wide event where teams of volunteers complete projects for local non-profit agencies, spreading holiday cheer! Volunteering is a direct and hands-on effort to help advance the missions of these local organizations.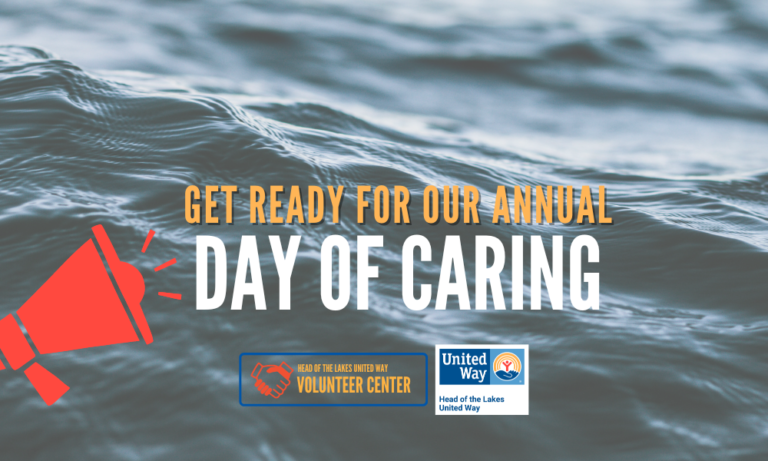 Annual Day of Action and Caring
Our annual Day of Caring is typically held in June every year. Not only does Day of Caring provide non-profits with valuable resources, it is also a great opportunity to educate volunteers about the important work non-profit organizations do in our community. Recruit your friends, family or co-workers to lend a hand.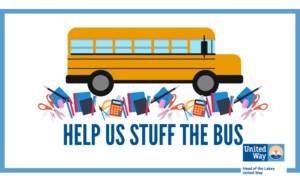 Stuff the Bus School Donation Drive
Stuff the Bus Donation Drive is a school readiness program that provides school supplies to help prepare local area students for school. HLUW is asking individuals, employee groups, and service organizations to help students in our community by donating requested school supplies throughout August each year. 
Address: 424 W Superior St STE 402, Duluth, MN 55802