** PLEASE NOTE: If you would like your donation to be included in your workplace campaign totals, enter the workplace name in the "write a note" section on the donation page. Thank you!
---
Donate to the
Ashland-Bayfield Counties
Community Giving Campaign:




Donate to the
Greater Duluth
Community Giving Campaign:





---

---

Donate to the


North Shore

(Lake & Cook Counties)
Community Giving Campaign:




Donate to the
Superior-Douglas County
Community Giving Campaign:



---
ADDITIONAL WAYS TO GIVE:
Regardless of the method, you can always give where you live! When making your gift, you will be asked to select the geographic region/s for your gift. We serve Ashland-Bayfield Counties, Greater Duluth, the North Shore of MN (Lake and Cook Counties) and Superior-Douglas County.
By Mail or In Person: Click here to download our donation/pledge form. Complete it online and/or print it out.
Please mail or drop off your completed pledge form to:
Head of the Lakes United Way
424 W. Superior Street, Suite 402
Duluth, MN 55802
By Phone:
Call us at (218) 726-4770 to speak to a member of our staff. Our office hours are 8:30 am to 4:30 pm, Monday-Friday.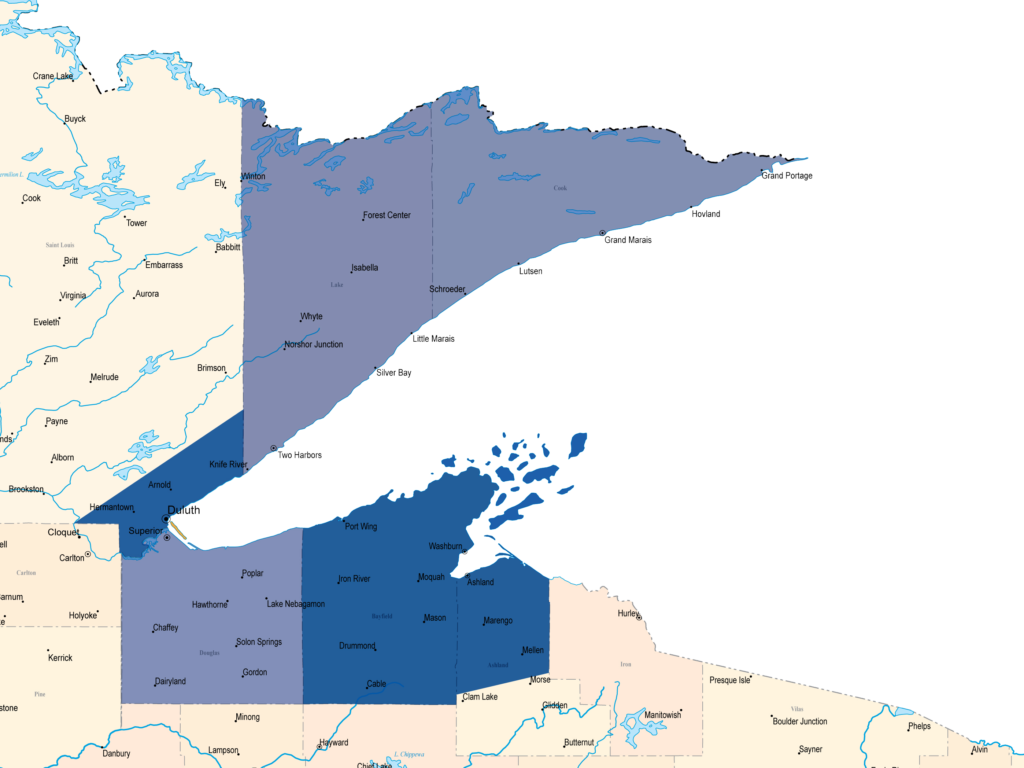 Make your recurring or workplace donation though National Bank of Commerce's SmartPay portal:
---
Once you are in the SmartPay Portal, create an account to allow ongoing access to your donations: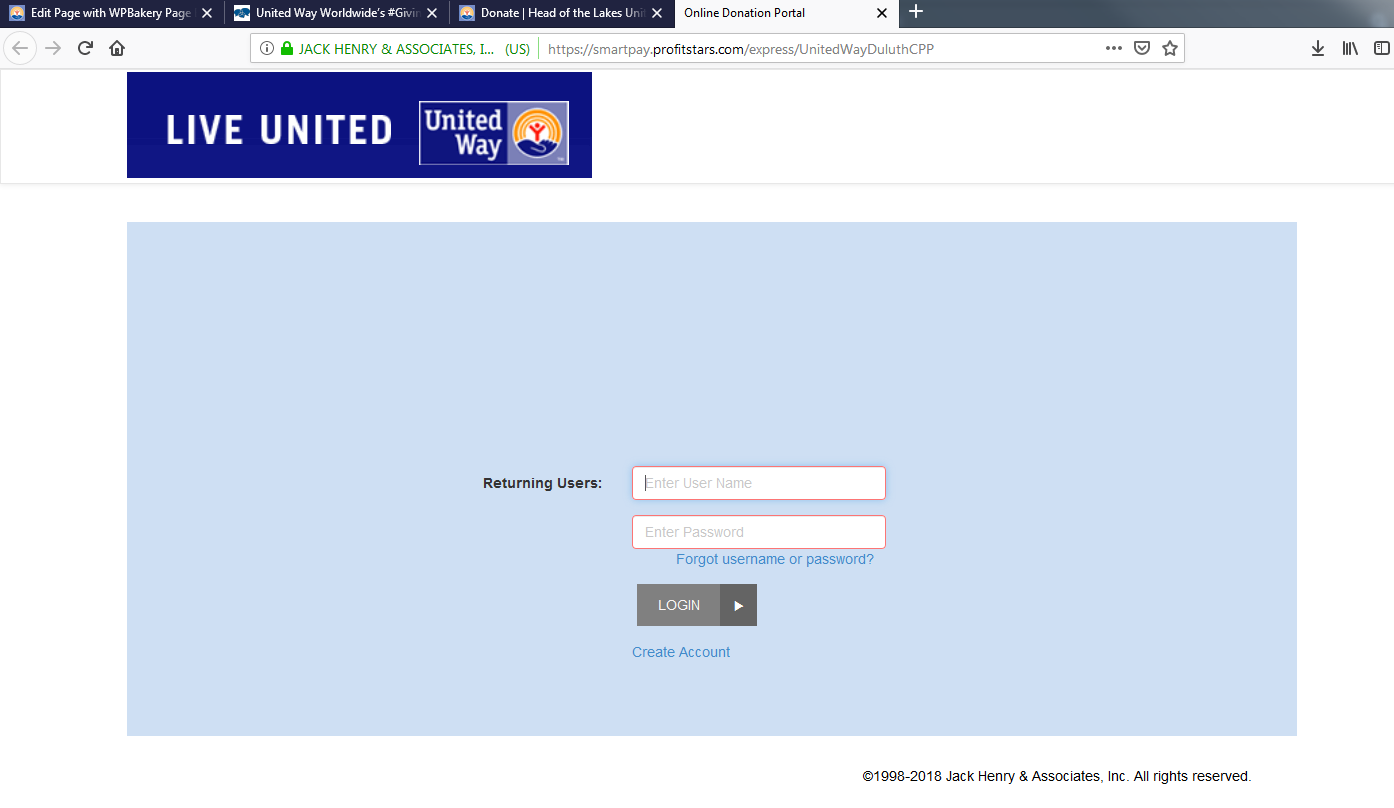 ---
Once logged in, select the button marked MAKE A DONATION.
When setting up your donation, choose the geographic area where you would like your gift used (LOCATION)
Include the name of your organization (EMPLOYER) to include your donation in your workplace campaign totals.
Choose your RECURRING donation options, such as frequency, payment day, start date, # of payments and additional options.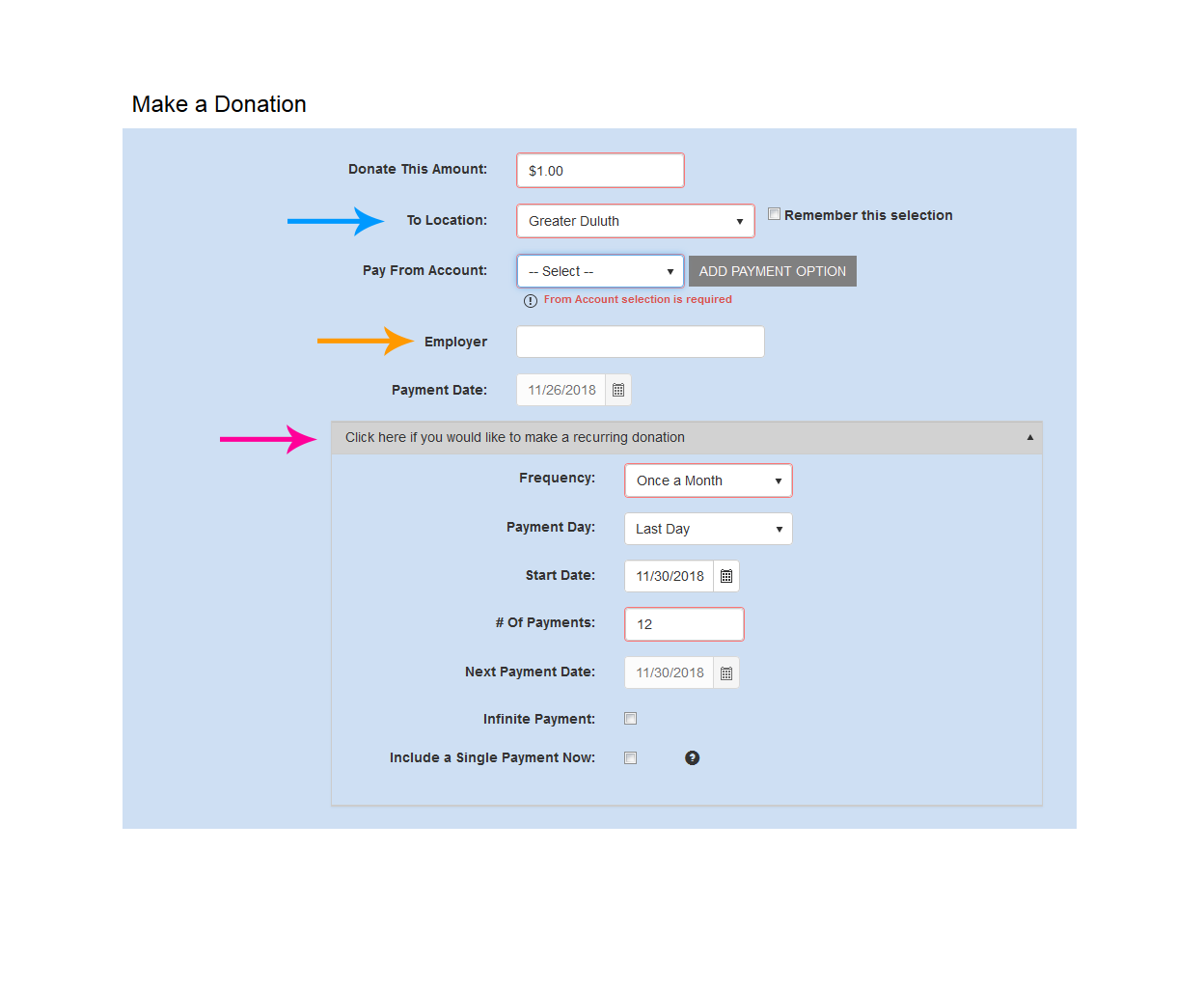 Campaign Forms
NEED FORMS? Use the links below to view and print extra pledge, designation and credit card forms.
Thank you! Every dollar you give to United Way creates opportunities and inspires hope for a better tomorrow. Your gift to United Way supports the foundation of many communities through the work of local programs that impact people's lives in a real and meaningful way.