Partner Agencies in Superior-Douglas County
Your gift to the community in Superior-Douglas County supports local programs at these nonprofit agencies:
Thank you for your patience as we develop this page!
EDUCATION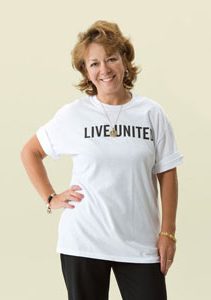 Douglas County 4-H Clubs
Sharon Krause, 4-H Youth Development Educator
1313 Belknap Street, Room 107
Superior, WI 54880
Phone: 715-395-1363
Fax: 715-395-1399
Email:joan.wimme@ces.uwex.edu
Website: http://douglas.uwex.edu/4h
4-H combines the strength of a community-based youth organization with the educational resources of the University of Wisconsin-Extension to teach youth leadership, citizenship, and life skills. 4-H community clubs promote positive youth development through their model of youth participation and leadership, adult role models and life skills development. Young people learn practical skills and develop confidence and competence in a non-formal setting. Douglas County 4-H provides free after-school clubs in Superior schools, contributing to a safe, educational environment for at-risk youth during after-school hours. Youth benefit from 4-H programs that build self-esteem, decision making and life skills.
Boys & Girls Clubs of the Northland
Tim Stratioti – Branch Director
P.O. Box 16435 Duluth, 55816
Site: Virginia Deetz Building, Superior
Phone: (715) 394-5766
Fax: (218) 727-7121
Email: tstratioti@bgcnorth.org
Website: www.bgcnorth.org
The Boys & Girls Club in Superior offers quality, structured programming to youth ages 6-18. We offer various programs in Education and Career Development, Character and Leadership Development, Health and Life Skills, the Arts, and Sports, Fitness, and Recreation. In addition, a daily meal is provided. Programs are designed to enrich the lives of the youth we serve by helping develop their overall character and strengthening their ability to do well in school, resist negative temptations, live a healthy lifestyle and become better citizens. Programs such as Project Learn and Power Hour reinforce and enhance the skills and knowledge young people learn at school while at the Club. High-yield learning activities are infused into programs to increase opportunities to enhance reading, writing, and math skills. Homework help and tutoring are provided daily at the Club as well. Other programs such as SMART Moves are geared towards education and prevention and address issues such as drug and alcohol use, bullying, and premature sexual behavior. These programs teach youth how to say no by practicing resistance skills, developing assertiveness, strengthening decision making skills, analyzing media and other influences, and through intense discussion. The Club provides positive role models and activities during the out-of-school hours, when youth are most likely to be victimized and engage in negative behaviors, leading to a healthier, safer community.
Foster Grandparents Program
Jennifer Jubenville-Program Director
1416 Cumming Ave # 2C Superior, WI 54880-3757
Phone: (715) 394-5384
Email: fgp@ccbsuperior.org
The Foster Grandparent Program (FGP) offers men and women age 60 and older opportunities to serve as tutors, mentors, role models and friends to children and teens under age 21 with special and/or exceptional needs. Foster Grandparents serve 15 – 40 hours a week in one or more local community non-profit agencies. Eligible volunteers receive a non-taxable stipend of $2.65 per hour and assistance with transportation costs. Other benefits include an annual physical, holidays, and paid leave. Orientation, regular in-service training, and annual recognition events are also provided.
R.S.V.P. (Retired Senior Volunteer Program) Headstart Bookworms
Jennifer Jubenville-Volunteer Services Program Director
1416 Cumming Avenue Superior, WI 54880
Phone: (715) 394-4425
Email: rsvp@ccbsuperior.org
The purpose of R.S.V.P. is to engage persons 55 years and older in volunteer service to meet critical community need while providing a high quality experience that will enrich the lives of the volunteers. The RSVP Program supports 237 volunteers who provide over 35,000 hours annually in community service in 45 volunteer sites throughout Douglas County. RSVP volunteers have actively served Douglas County for 33 years through non-profit and public organizations. They tutor children, teach adults to read, serve as museum docents, answer crisis phone lines, provide activities and serve meals to seniors and whatever else their skills and interests lead them to do to meet the needs of their community.
Superior School District After-School Literacy Program
Nicky Wilson, Family Services Program Coordinator
3025 Tower Ave, Superior, WI 54880
Phone: 715-394-8700
Email: nicky.wilson@superior.k12.wi.us
Superior Douglas County Family YMCA
Jackie Minor-CEO
9 N 21st Street Superior, WI 54880
Phone: (715) 392-5611
Email: jminor@superiorymca.org
Website: www.superiorymca.org
The Superior Douglas County Family YMCA receives funding from United Way on an annual basis. The funding is used entirely to assist needy families and children with memberships and program scholarships for the YMCA. The YMCA uses a sliding fee scale to determine the percentage of scholarship given to the individuals (up to 75% is given in most cases.) Northwest Community Services does the screening process for the YMCA and refers clients to us on a weekly basis. No one is ever turned away due to inability to pay. Other referrals are done by teachers, clergy, social service agencies and our own members. Values of caring, honesty, respect and responsibility is our sole purpose and our commitment is to build Strong Kids, Strong Families and Strong Communities.
Health
American Red Cross (Northland Chapter)
Dan Williams – Executive Director
2524 Maple Grove Road Duluth, MN 55811
Phone: (218) 722-0071
Fax: (218) 722-0992
Email: Dan.Williams@redcross.org
Website: www.redcrossmn.org
The Northland Chapter of the American Red Cross helps people in northeastern Minnesota and northwestern Wisconsin prevent, prepare for, and cope with emergencies. Volunteers provide emergency assistance to people who have lost their homes because of a fire, flood or other disaster. The Chapter provides emergency preparedness education for the community. Through the Red Cross Service to the Armed Forces, helps unite families and loved ones separated by disasters and military conflicts. The Northland Chapter teaches lifesaving skills to community members through classes in CPR, first aid, and water safety. When disaster strikes, the American Red Cross is there to comfort families and aid communities during the rebuilding process. The Red Cross is part of the emergency response infrastructure, governments at all levels — local, county, and state—expect us to be there for disasters large and small.
Center Against Sexual & Domestic Abuse, Inc.
Kelly Burger-Executive Director
318 21st Avenue East Superior, WI 54880
Phone: (715) 392-3136
24 Hour Emergency Line: 1-800-649-2921
Email: kelly@casda.org
Website: www.casda.org
The Center Against Sexual and Domestic Abuse, Inc. (CASDA) has an Emergency Shelter Program that provides safety and refuge to women and children fleeing violence in the home and is the only service provider in Douglas County that provides services solely to victims of domestic violence, sexual assault and child abuse. The shelter is staffed 24-hours a day giving victims access to services any time of day. Services include but are not limited to crisis counseling, information and referrals, housing advocacy, safety planning assistance and follow up services. Designed not only to meet basic needs (food, personal hygiene supplies and transportation assistance), staff also provides weekly case management services that assist women in identifying short and long-term goals. Staff is trained to provide violence education on the dynamics of abuse, helping clients understand of how the abuse has affected their lives while empowering them to live self-sufficiently. Shelter residents also have access to weekly support group meetings.
Challenge Center-Living community support services program
Mike Ryan-Agency Director
39 N 25th Street East Superior, WI 54880
Phone: (715) 394-2771
Fax: (715) 394-2100
Email: mryan@challenge-center.org
Website: www.challenge-center.org
The mission of the Challenge Center is to enhance the potential of persons with developmental disabilities or special needs by providing community based services that encourage maximum development of individual abilities. The United Way programs funded include: day services/work activities for adults with developmental disabilities, evening/weekend recreation programs for adults with developmental disabilities, residential programs for adults with developmental disabilities.
Harbor House Crisis Shelter Life-Skills Program
Barbara Certa-Werner-Executive Director
1531 Hughitt Avenue Superior, WI 54880
Phone: (715) 392-4157 or (715) 394-9608
Email: info@harborhousecs.org
Website: www.harborhousecs.org
Harbor House Crisis Shelters' mission is to provide hospital shelter, transitional living and emergency services for homeless women and families. Our services comprise of life skill enhancement that focuses on developing areas of strength and recognizing areas for potential growth. These skills lead to employment, improved parenting, better time and financial management and self-confidence.
Human Development Center Project Reach Out Runaway and Homeless Youth Program
Jane Larson, Coordinator of Prevention Services
1500 North 34th Street, Ste 200 Superior, WI 54880
Phone: (715) 392-8216
Fax: (715) 392-6055
Email: Jane Larson@hdchrc.org
Website: www.humandevelopmentcenter.org
HDC Mental Health Center is dedicated to improving the mental health of our communities through high quality, comprehensive, accessible services. HDC Mental Health Center provides outpatient therapy services to individuals, couples, families experiencing personal adjustment, relationship problems, communication or stress-related problems. Provides supportive and rehabilitation services for those experiencing major mental illness or disabling chronic mental illness. HDC also provides community education, 24 hour crisis line, specialty programs for children and adolescents, and youth runaway program.
Health Care Clinic
Hilary Peterson-Executive Director
69 N 28th St. E, Suite 9 Superior, WI 54880
Phone: (715) 394-4117
Fax: (715) 394-5711
Email: hpeterson@hcclinic.org
Website: www.hcclinic.org
The purpose of the Health Care Clinic is to provide reproductive health and family planning needs – especially to young and low-income residents of Douglas County. Current programs provided are: pregnancy testing; sexually transmitted disease testing and treatment (males and females); gynecological exams; prescriptive and non-prescriptive contraception; education and referral.
Just Kids Dental
Stacey Anderson-Executive Director
P.O. Box 146 Two Harbors, MN 55616
Phone: (218) 206-4327
Email: stacey@justkidsdentalinc.org
Website: www.justkidsdentalinc.org
Facebook: www.facebook.com/justkidsdental
The mission of Just Kids Dental is to increase access to dental care by providing school and community-based preventive dental services and education to high-risk children within the School Districts of Superior, Maple and Solon Springs. Preventive services provided include oral health screenings, cleanings, sealants, fluoride varnish, oral health and nutrition education, toothbrush, toothpaste and floss. School-based services remove access to care barriers for parents facing long distances to available dental appointments, difficulties arranging transportation, as well as unpaid time away from work.
Lake Superior Community Health Center
Cherie Wickman-Interim CEO
3600 Tower Avenue, Superior, WI 54880 & 4325 Grand Avenue, Duluth, 55807
Phone: Superior- medical & health care access office: (715) 392-1955 dental: (715) 394-5411
Email: cwickman@lschc.org
Website: www.lschc.org
The mission of Lake Superior Community Health Center is increasing access to quality health care for all. LSCHC provides a full range of primary health care and dental services for clients of all ages. Services include preventive care and screening; acute and chronic care; preventive, restorative and urgent dental care; and individual and family counseling. Target population is persons who are low income and uninsured or underinsured. LSCHC accepts Medicaid, Medicare and most private insurance. For those without insurance, services are provided on a sliding fee based on family size and household income.
Mentor Superior/Douglas Co.
Salisa Hochstetler-Mentor Superior Coordinator
PO Box 1016
302 West 1st St Duluth, MN 55802
Phone: 218-393-9160
Email: shochstetler@duluthymca.org
Mentor Superior/Douglas County provides positive adult role models for eligible youth (ages 5-17) in order to provide companionship and guidance; develop trusting relationships; engage in positive, healthy activities; and support growth in these youth socially and emotionally. Youth guided by successful role models are more likely to improve their academic performance through better decision making skills, self-confidence, and sense of belonging.
North Country R.I.D.E
Joan Weyandt, Program Director
PO Box 312 Esko, MN 55733
Phone: 218-879-7608
Email: ncride@gmail.com
Website: http://www.ncride.com/
North Country R.I.D.E's (NCR) promotes personal growth and development through equine assisted therapeutic, educational and recreational activities. We provide 24 weekly classes from April-October.
Income
LSS Financial Counseling
Jennifer Tahtinen, Financial Counselor
33 N. 25th Street East Superior, WI 54880
Phone: (715) 394-4173
Fax: (715) 394-9182
Email: Jennifer.tahtinen@lsswis.org
Online counseling: www.conqueryourdebt.org
LSS Financial Counseling Service serves individuals seeking assistance with financial or credit distress and those interested in options to improve financial health. Services include comprehensive financial counseling, student loan counseling, budgeting assistance, debt management plans (DMP), credit report review, housing and bankruptcy counseling, and financial education programming. On a daily basis NFCC certified counselors help clients build a plan to get debt free, deal with impacts of job loss, medical issues and disabilities or addictions, divorce or death, overspending, business failures, student loans and taxes, and build a savings plan going forward. LSS Financial Counseling is located on the Hill Street side of the Challenge Center behind the Mariner Mall in Superior, under the burgundy awning. Phone or face-to-face appointments can be made at 715-394-2054, ext. 5709 or 5711 or the main Minnesota entry number 1-888-577-2227 where you can request to schedule with a Wisconsin counselor. You can also start financial counseling on line at www.conqueryourdebt.org and then a counselor will respond. Get your financial plan on track by calling today!
Salvation Army
MajorDavid Clark -Director
P O Box 485 916 Hughitt Avenue Superior, WI 54880
Phone: (715) 394-7001
Email: David_Clark@usc.salvationarmy.org
Website: www.salvationarmywi.org
Provides emergency financial assistance to resident and non-resident families and individuals; meets holiday needs at Thanksgiving and Christmas as well as assists people year-round; provides recreation and character-building activities for youth; provides Rookie Basketball to boys and girls in grades 3 and 4. Day camp for youngsters ages 6-12; conducts advocacy for vulnerable people in our community; emergency transportation in crisis situations; Corps Community Center; Food Shelf; Missing Persons; Counseling.
Superior Vocations Center
Toby Johnson-Executive Director
2320 Hill Avenue Superior, WI 54880
Phone: (715) 392-6171
Email: svcinc@superiorvocations.com
The mission of the Superior Vocations Center is to provide long and short-term vocational and community support services to adults with disabilities. Its programs include:
Vocational Evaluation – assessing individuals' vocational abilities and potential
Work Adjustment Training – training in job retention skills and work behaviors
Job Placement – placing people into competitive jobs in the community
Sheltered Employment – long-term work program
Supported Employment – competitive placement with intensive ongoing assistance and follow-up
Community Assistance and Support Services – assistance in daily living skills enabling people to live independently in the community
Twin Ports Guardianship & Payee Services
Jan Cummings
3215 Tower Ave Superior, WI 54880
Phone: 715-392-3137
Email: jcummings@twinportsguardianpayee.org