We make it easy to give back to the community.
Our corporate partners play an integral role in our work in education, income and health, and we're happy to help you meet your corporate social responsibility goals.  We facilitate on- and off-site volunteer projects and regularly engage companies as sponsors of our signature events—all aligned to our shared purpose of driving lasting change.
And because giving is at the core of our mission, we help you run workplace campaigns by offering technical and hands-on support to make it as easy as possible for your employees to give back to the community.
Corporate partners critically help us move our neighbors out of poverty and toward self-sufficiency.
Our program recognizes and provides these partners with ways to achieve their business and corporate responsibility goals by connecting them with United Way's prominent brand and offering them networking, employee engagement, and event sponsorship opportunities.
For example, download a printable version of our Annual Engagement Calendar as a guide to engaging your team all year round!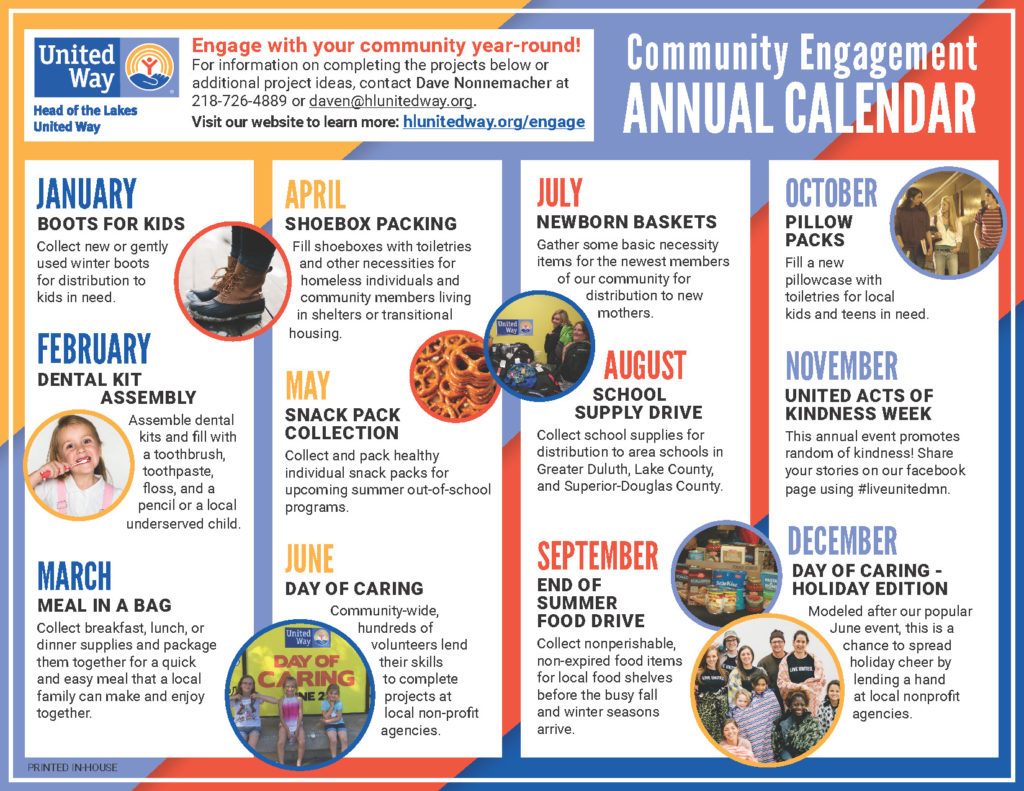 To learn more about how your organization can get involved, please click here.