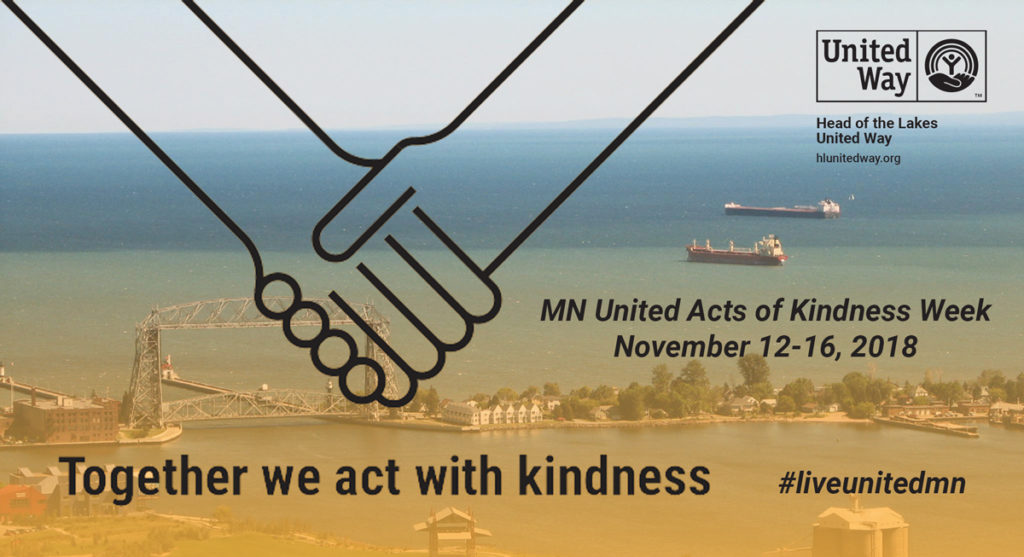 United Ways across Minnesota are encouraging acts of kindness during the week of November 12 – 16th.
We'd like colleagues, friends, board members, businesses, and partner agencies to help us spread the kindness!
We'll be asking for your help soon. In the meantime, how can you make a special effort towards acts of kindness?
Questions? Contact Dave Nonnemacher, Volunteer Center Coordinator 218-726-4889 or daven@hlunitedway.org.