Amazing Advocate and Volunteer
A Man with a Vision
Jerry Alander: United Way of Greater Duluth volunteer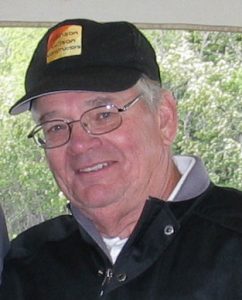 "What is your vision of a beautiful community?" This is the question Jerry Alander poses when talking with people about volunteering. He believes helping others is the best way to achieve anyone's vision.
Jerry became a full-time union officer for the carpenter's union in 1985. As he grew more aware of the needs in Duluth, he sought out ways to use his skills as a carpenter to help the community.
Since then, Jerry takes on eight to ten projects a year. He helped children build their own school desks. He led a charge of volunteers to put up a three-seasons porch for Woodland Hills, and helped the Miller Dwan Foundation assemble three luxury playhouses every year.
Jerry feels privileged to work for the carpenter's union, and knows that privilege comes with the responsibility to give back, and a willingness to sacrifice time and resources for his fellow Duluthians.
The sacrifice is well worth it. He's learned that everyone benefits from volunteering, and it brings all types of people closer together. Jerry recently ran into someone who remembered him from a volunteer project they had done together almost 25 years ago. Memories and bonds formed through volunteer work are not easily forgotten.
"Helping others is contagious," Jerry said. "But you need that big heart and strong backbone. You also need a strong funny bone because something always goes wrong."
Thank you, Jerry, for your lifelong commitment to serve the community!