Head of the Lakes United Way Emerging Leaders Program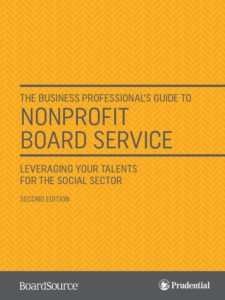 About the Program:
Head of the Lakes United Way (HLUW) Emerging Leaders program is a comprehensive training program for individuals who are interested in serving on nonprofit boards across the Twin Ports. It's an exciting opportunity for professionals to leverage their leadership skills through volunteerism and gain an understanding for what it takes to become successful board members.
The board training program is a 6 session series. Training session include topics such as board engagement overview, nonprofit board structures and responsibilities, nonprofit legal issues, and lastly balancing volunteerism and professional obligations. The fifth training session will be a  speed board match event, where participants will have the opportunity to meet local nonprofits that are seeking board or committee members. The final session will be a special graduation celebration.
Benefits:
•  Complete a board service training program that will equip you with skills to be successful on a board.
•  Opportunities to strengthen your network by connecting with area professionals.
•  Gain a deeper understanding of a variety of health and human service agencies in the area.
•  Head of the Lakes United Way will serve as a resource as members are seeking board opportunities.
Program Details:
March 5: Board Engagement Overview- Panel
Location: Black Woods Grill & Bar
Time: 4:30-6:30PM
March 12: Nonprofit Board Structures and Legal Issues
Location: Boys and Girls Club – Goldberg Branch, 120 N 30th Ave W, Duluth, MN 55806
Time: 4:30-6:30PM
March 19: Nonprofit Responsibility and Financial Stewardship
Location: The Chamber for Superior and Douglas County, 205 Belknap St, Superior WI 54880
Time: 4:30-6:30PM
March 26: Finding the Right Fit
Speaker: Cameron Kruger. President/CEO, Duluth Children's Museum
Location: Duluth Children's Museum, 115 S 29th Ave W, Duluth MN 55806
Time: 4:30-6:30PM
April 2: Speed Board Match Event
Location: Clyde Iron Works, 2920 W Michigan St, Duluth MN 55806
Time: 4:30-6:30PM
April 9: Graduation
Location: Clearwater Grille, 5135 N Shore Dr, Duluth MN 55804
Time: 4:30-6:30PM
_______________________________________________________________________________________
REGISTRATION: 
Registration will be available in January, 2019.
Questions? Contact: Dave Nonnemacher 218-726-4889 daven@hlunitedway.org